You must allow cookies and JavaScript for a proper shopping experience.
Price: $19.95
Publisher: Gryphon Books for Writers : 1996
Seller ID: 1
ISBN-13: 978-0-9654371-0-8
Binding: Hardback
Condition: New
---
Goal, Motivation & Conflict will show you how to use these three key elements to give dimension to your characters and direction to your plot. It will help you plan a road map to keep your story on track, discover why your scenes aren't working and how to fix them, create characters that editors and readers will care about, be confident your idea will work before you write 200 pages, end sagging middles and much more. Clear and concise with many helpful examples.
View More...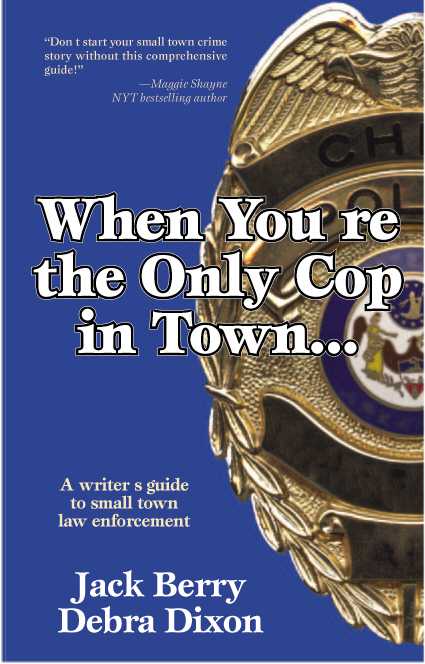 Price: $18.95
Seller ID: 3
ISBN-13: 9780965437158
---
An indispensable guide to facts, procedures, and the how-to's of small town law enforcement from Debra Dixon, author of GMC: Goal, Motivation, and Conflict. Jack Berry has over 30 years in law enforcement, the last 17 as Chief in a small town. He also happens to be Debra's dad. Crack the covers of this book and enjoy a writer's feast of the funny, the odd, and the mundane. Find out what you need to know and what it's really like on the mean streets of Smallville, U.S.A.
Click Here for more information
View More...