When You're the Only Cop in Town...
A writer's guide to small town
law enforcement
by
Jack Berry & Debra Dixon

ISBN 0-9654371-5-9

$18.95
An indispensable guide to facts, procedures, and the how-to's of small town law enforcement from Debra Dixon, author of GMC: Goal, Motivation, and Conflict. Jack Berry has over 30 years in law enforcement, the last 17 as Chief in a small town. He also happens to be Debra's dad. Crack the covers of this book and enjoy a writer's feast of the funny, the odd, and the mundane. Find out what you need to know and what it's really like on the mean streets of Smallville, U.S.A.

Chapter One
There'll Be No Headline Made Tonight


Chapter Two
The Basics (How many officers? How much money?)


Chapter Three
Careful What You Wish For (The shaky first days of the new guy)


Chapter Four
Guns (And other things that go boom in the night)


Chapter Five
It's Off To Work I Go (A snapshot of a day on the job)


Chapter Six
Who's Got Your Back? (And other burning territorial issues)


Chapter Seven
House Calls (And other assorted calls)


Chapter Eight
Making the Arrest


Chapter Nine
On the Light Side


Chapter Ten
Home is Where the Fight Is


Chapter Eleven
Life's a Beach (The joys of resort town policing)


Chapter Twelve
Big Cases, The D.A. & Other Trouble


Chapter Thirteen
The Political Two-Step


Chapter Fourteen
Hey! Where the Hell is My Gold Watch?


Chapter Fifteen
Just the Facts, Jack


What others have to say about When You're the Only Cop in Town...:
"When You're the Only Cop in Town is my new Bible! An indispensable reference—no writer should be without it! Don't even start your small town crime story without this comprehensive guide!"
— Maggie Shayne
New York Times bestselling author
"Debra Dixon delivers again! Facts, details, perspective, the life of the small town cop. It's all here—everything the suspense and mystery writer needs."
— Deborah Smith
New York Times bestselling author
"Not only a great resource, but a great read. I wish I'd had this book when I started writing. Highly recommended."
— Jenny Crusie
New York Times bestselling author
"An accurate and revealing slice of life about an American small-town cop that includes his mindset and responsibilities. Not just the cop facts—but the job, the character and the lifestyle An essential reference for writers of crime and suspense."
— Susan Kearney
USA Today bestselling author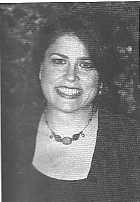 Bestselling author Debra Dixon has been awarded the Georgia Romance Writers' "Maggie," A Little Romance Magazine's ROMY for excellence in romance fiction, Colorado's Award of Excellence, and a Romantic Times Career Achievement Award for Innovative Series Romance. Her published work has been frequently nominated for awards such as the Colorado Award of Excellence, the VRW Holt Medallion and National Readers' Choice Award. She is the author of the acclaimed writing text GMC: Goal, Motivation, and Conflict.
In addition to writing, Debra is a business consultant and is the C.E.O. for BelleBooks, an innovative small press begun with six other published authors. Between them, they've published close to 200 books with New York publishers. BelleBooks launched in May, 2000 with a book of humorous and poignant short stories by Southern writers. Their fourth title—Reunion at Mossy Creek—hit the stands in July, 2002. The company's titles are distributed by the two largest national wholesalers, and subrights for their titles have been sold to Literary Guild, Doubleday Book Club, and Berkley Publishing Group for its Signature Editions literary imprint which includes such authors as Kurt Vonnegut, Anne Tyler, and Alice Hoffman.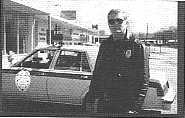 While serving as a Deputy Sheriff in Shelby County (Memphis) in 1968, Jack Berry found himself with a front row seat as history unfolded. Jack was at the fire station across the empty lot from the Lorraine Motel on the fateful night Dr. Martin Luther King was killed. Not only was Jack one of the first officers on the scene, he was on the street during the riots that followed. Later, he was assigned to the special guard detail for James Earl Ray, King's convicted killer.
Jack's formative years were the fabulous Fifties, and he was given a deep sense of right and wrong by his mother. This, unfortunately, led him into numerous scrapes with school yard bullies and thugs who tried to make life miserable for anyone they could push around. Eventually Jack realized that if he couldn't break his habit of stepping in to keep the peace and stop the bad guys, he'd better pin on a badge and get paid for it.
He attended Memphis State University, but never looked back after he joined the Shelby County Sheriff's department. He worked the patrol car for six years, spent a year as a detective in the theft division, and was promoted again (to Sergeant this time) and moved to the Narcotics unit. Six more years would pass before Jack left Memphis for the challenge of building a criminal investigation division from the ground up in a town with a population of 10,000 and its per capita share of murder, arson, burglary, rape and theft.
During his career Jack has done his time in the classroom, attending schools and seminars across the country, including education on organized crime, arson, and bomb school. In 1982, he moved to a small town and the job of Chief of Police, where he remained until his retirement from active law enforcement in late 2000. Jack spends most of his time these days fishing and fulfilling his duties as the local Justice of the Peace in his county (a position he has held for six years).